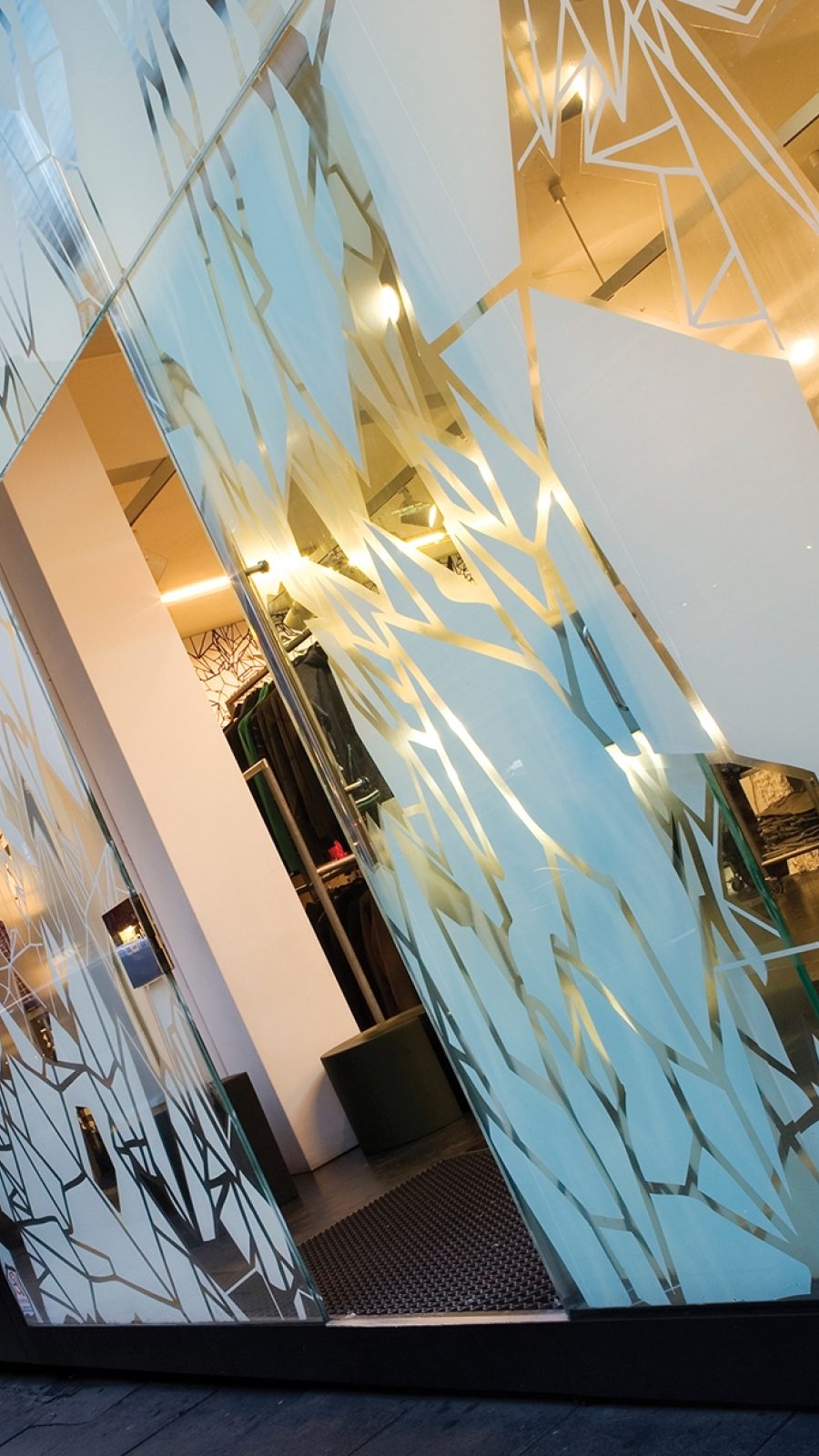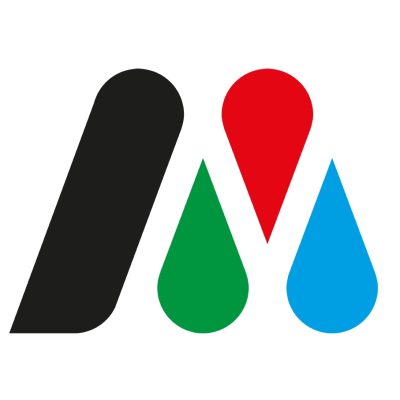 McFaul Studio
McFaul Studio was the brainchild of John McFaul, an accomplished illustrator with an impressive back catalog of solo work. McFaul saw an opportunity to expand his repertoire by expanding his studio, growing his agency to 12 designers/illustrators across two studio's. "We had about 25 years experience between us, and our expertise covered painting, drawing, screen printing, graphic design, motion design, street art, graffiti, animation, web and, of course, illustration," he explains. "There were no boundaries."
Modelling his venture on the ethos of a design company rather than an illustration collective or studio enabled McFaul to take on and tackle projects that would traditionally have fallen short of the remit of the solo illustrator. The model also kept McFaul firmly in the driving seat - he held creative control in his hands and had a direct line to the client. "Each project we took on had to push us and the client. We didn't want to put out the same piece of work time and time again. We liked being pushed to create something new."

McFaul Studio clients included: Audi, Toyota, Levi's, Nike, Brand Jordan, Carhartt WIP, Havaianas, Orange, Vodafone, Nokia, Casio, Sony, Samsung, Toshiba, Microsoft, Virgin Atlantic, British Airways, BBC, The Times, British Telecom, IBM, Cancer Research UK, Red Bull, Pepsico, Lucasfilm, Vintage TV, Luma and Colnago.
Active
January 2002 — January 2012
Location
Chichester/Bristol
Carhartt WIP
Carhartt Xmas Store Take-Over.
Over two weeks, some careful mathematics, a twenty-four hour all-night installation and using some rather techno-marvellous printing methods, Carhartt's Flagship Earlham Street store was turned into a pattern-based icy winter world with an array of hidden Arctic beasties.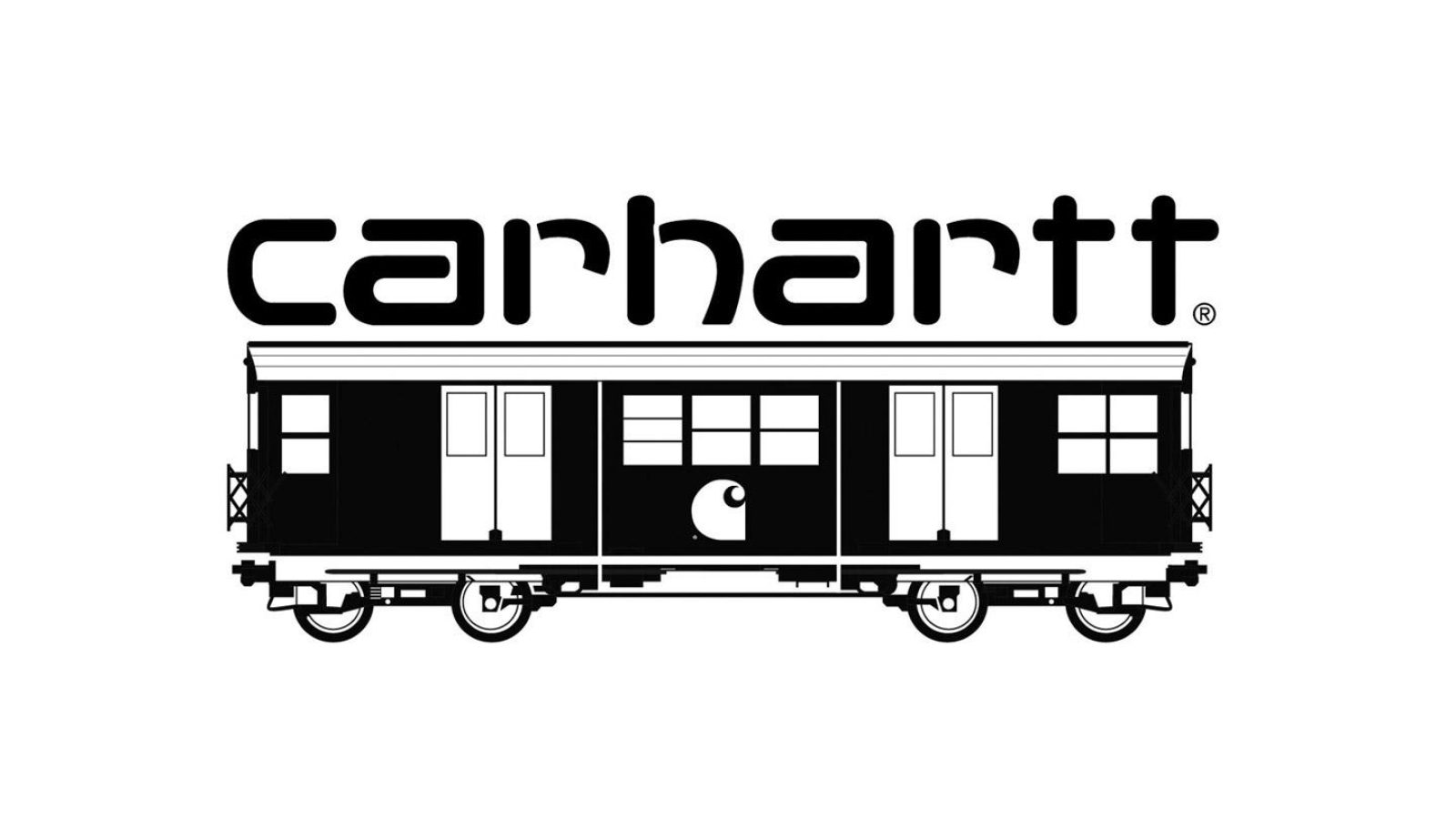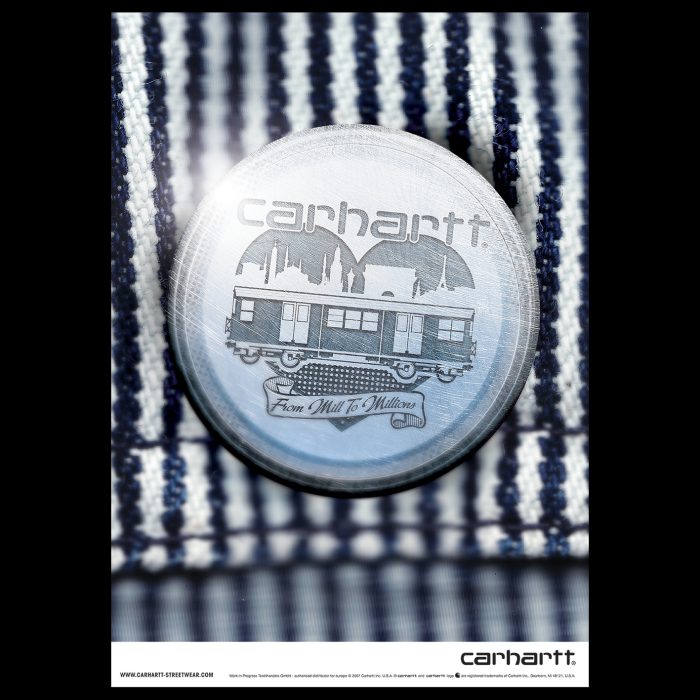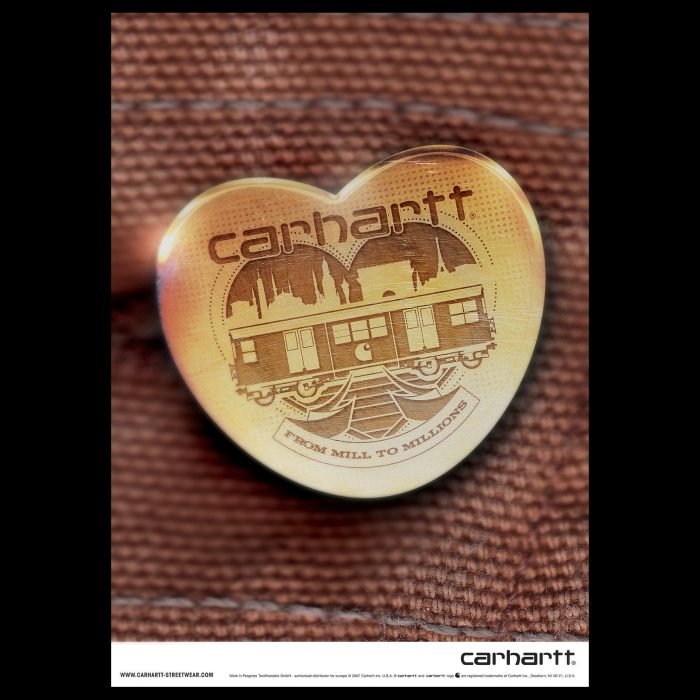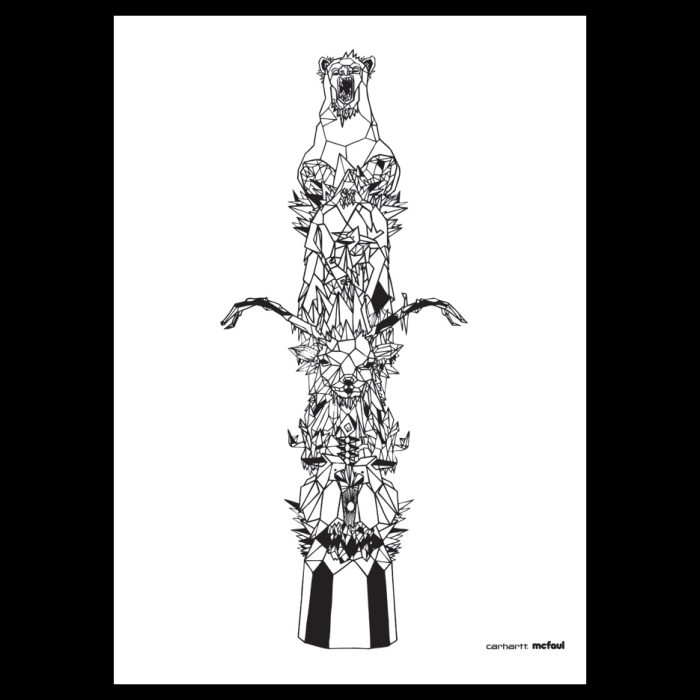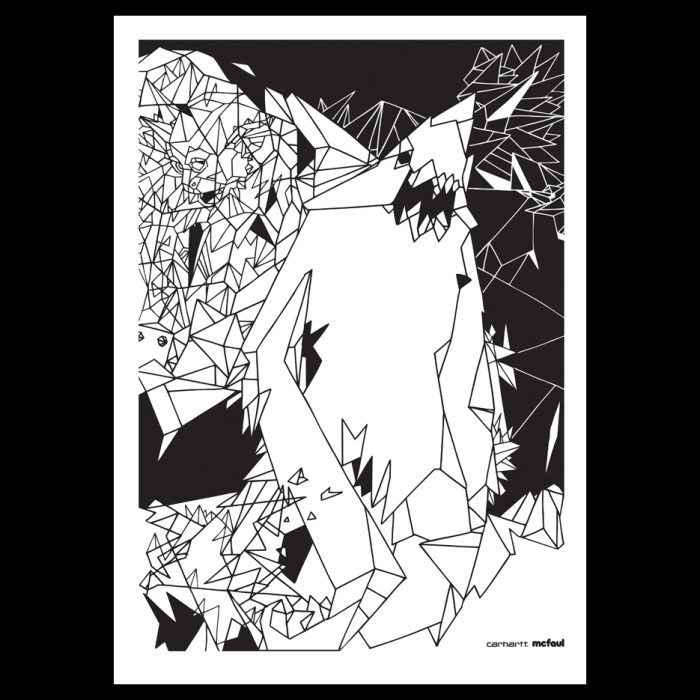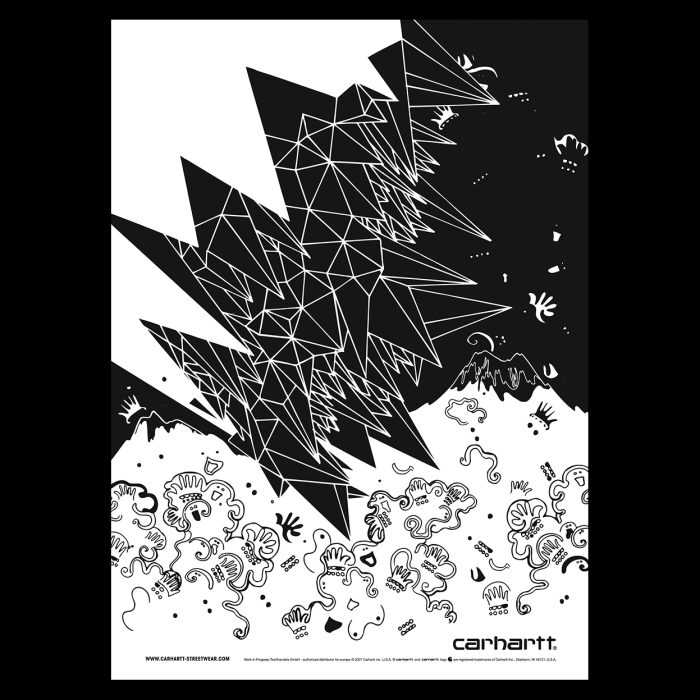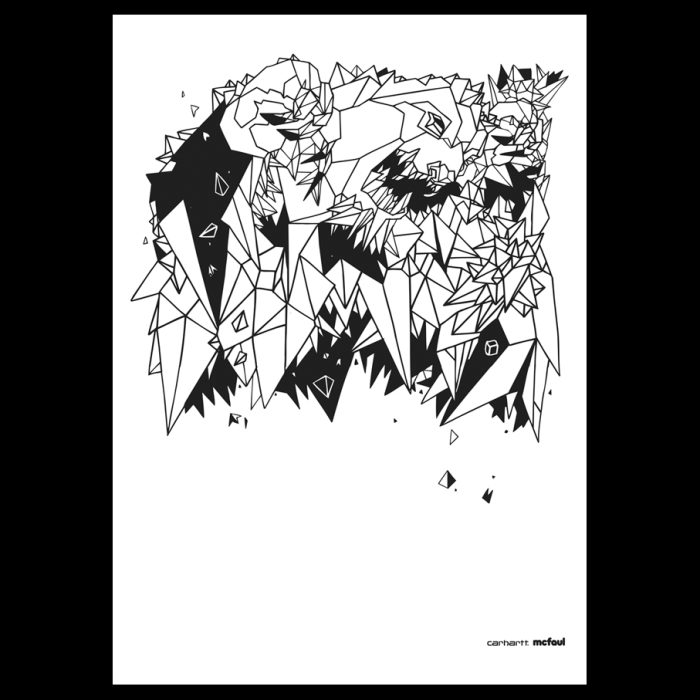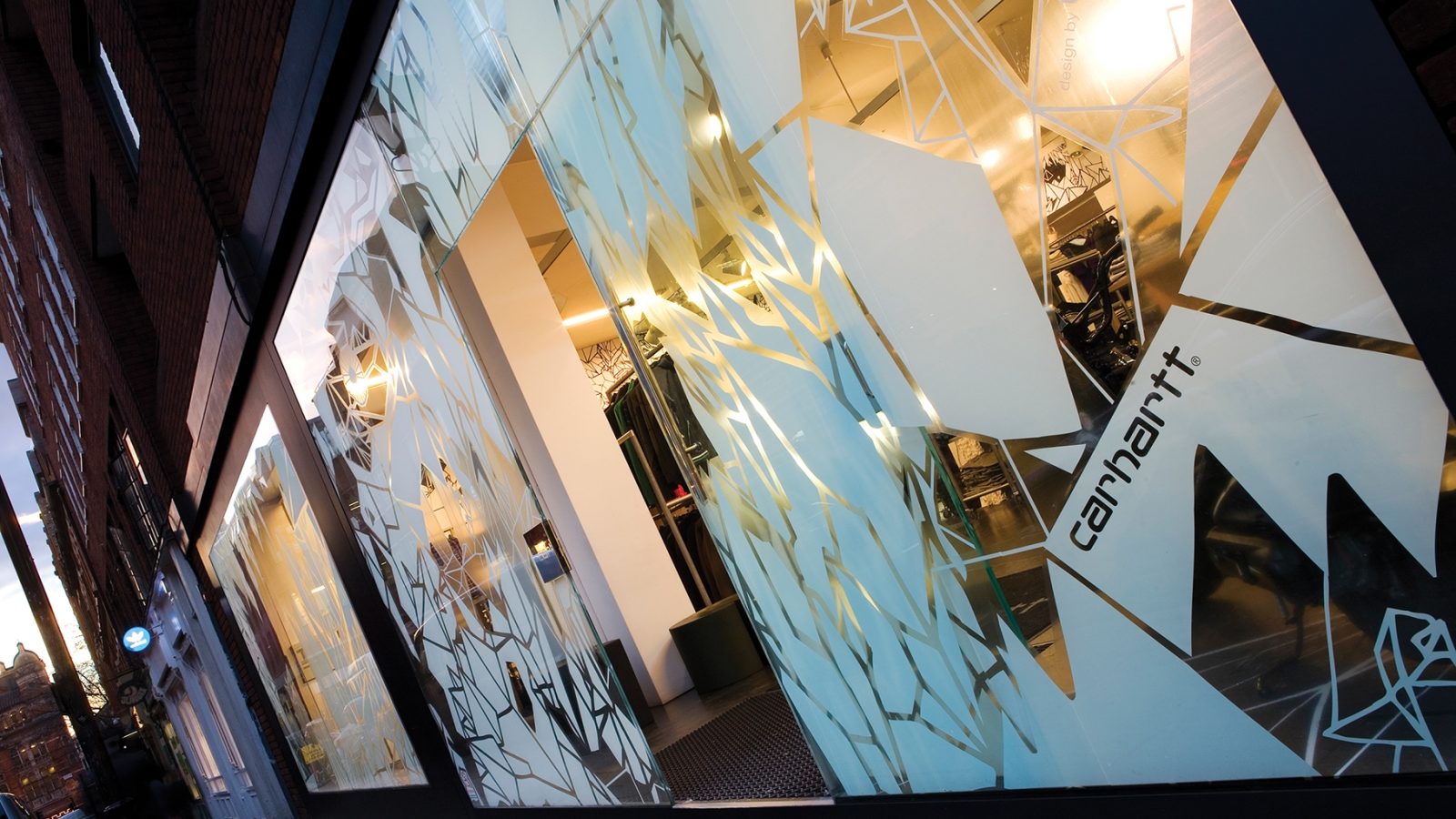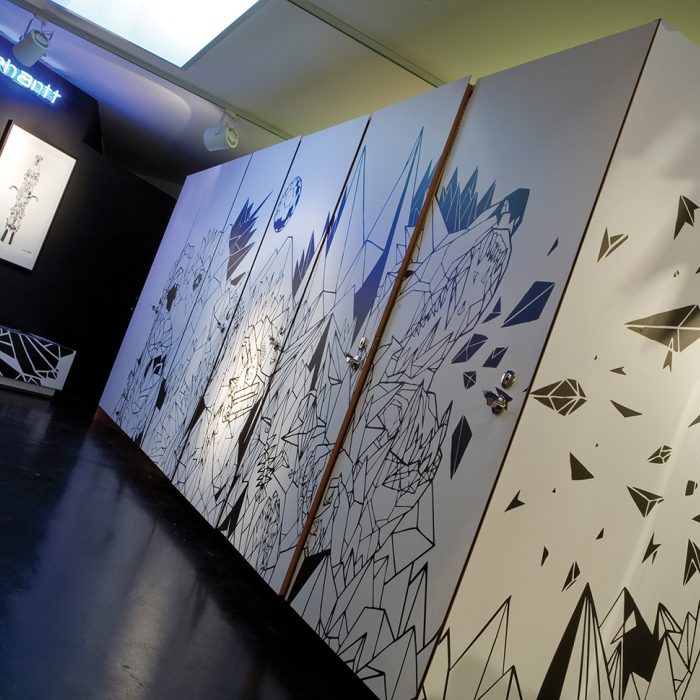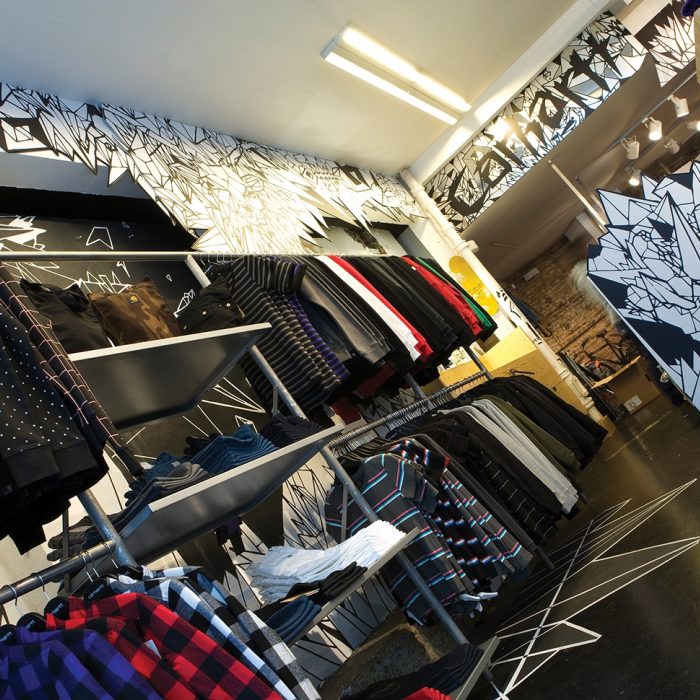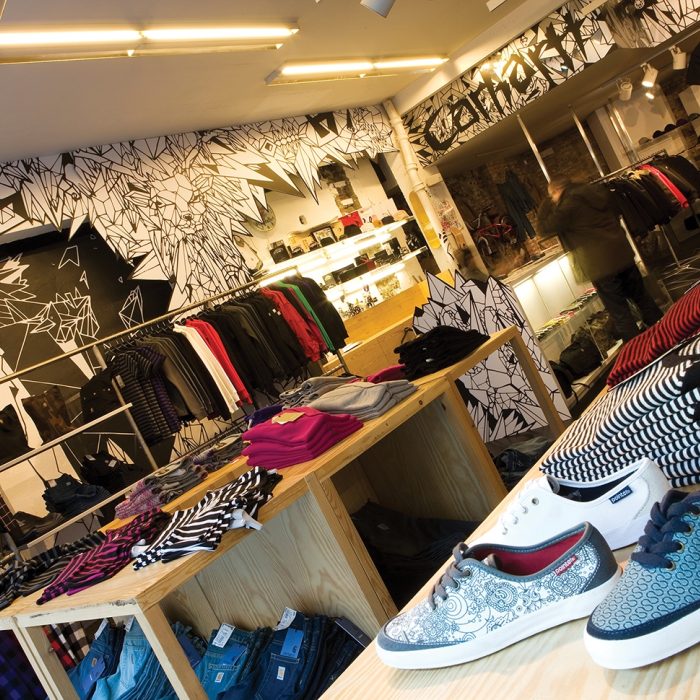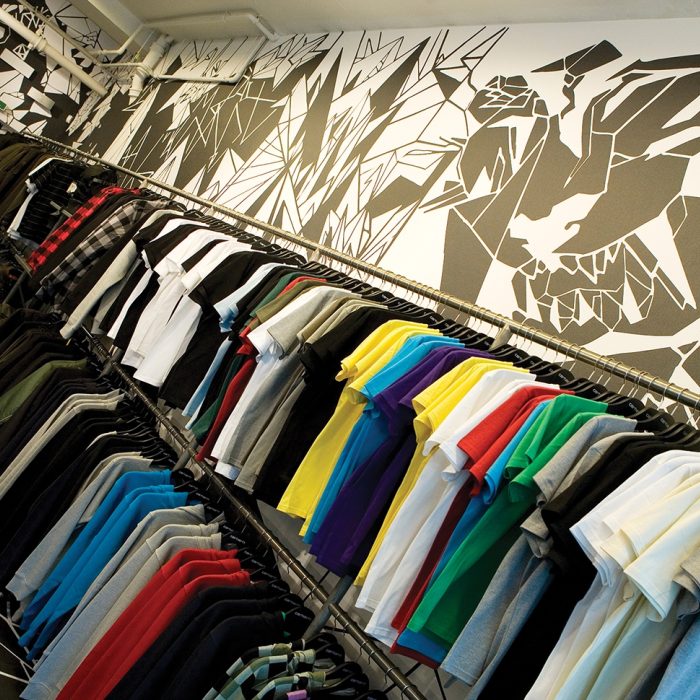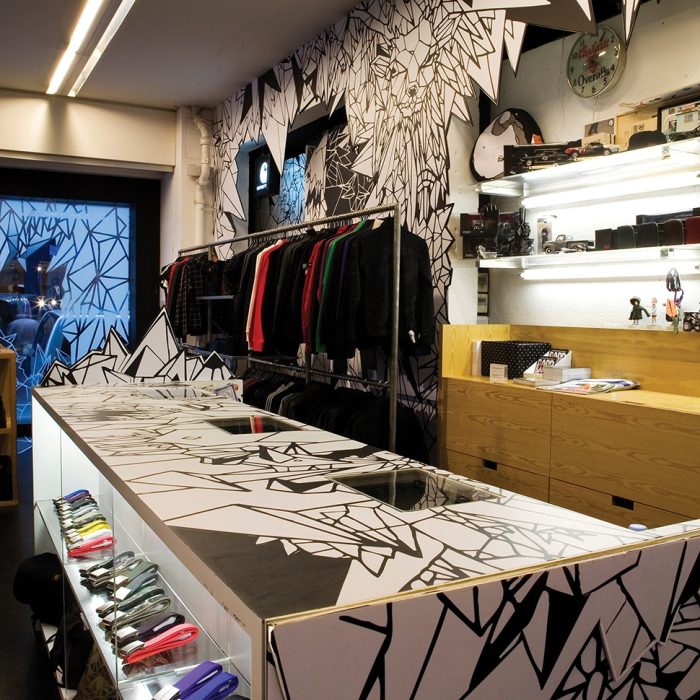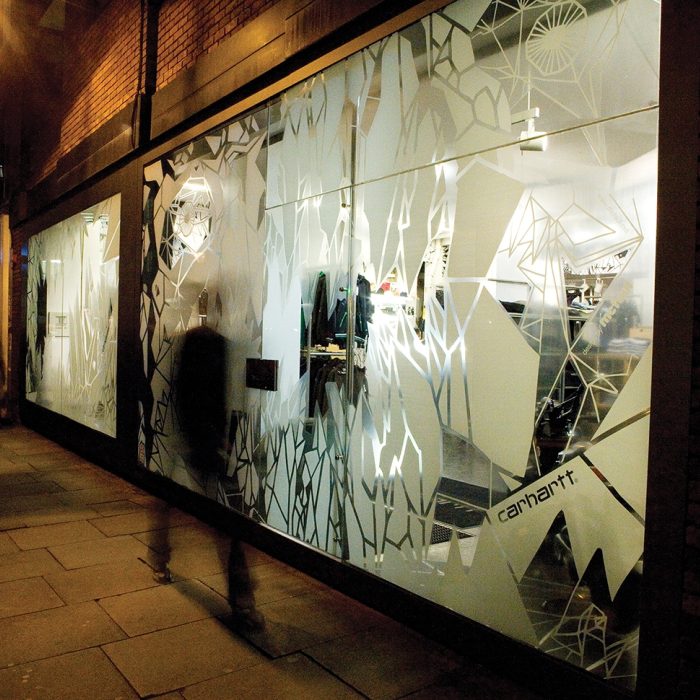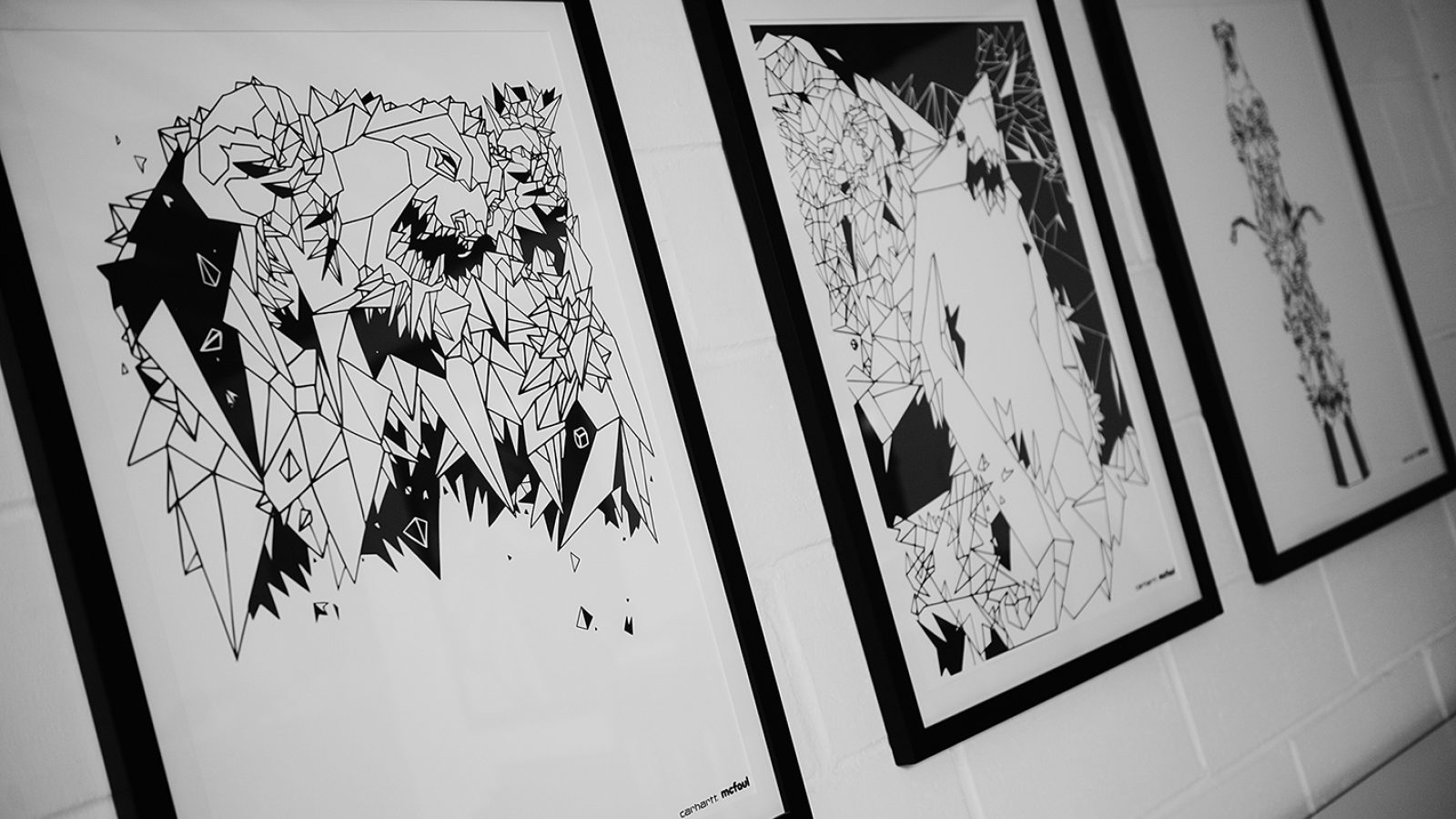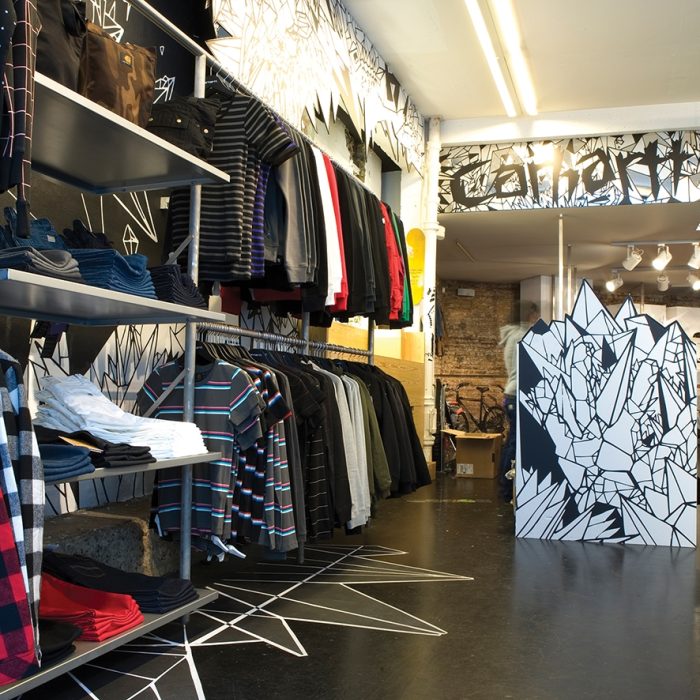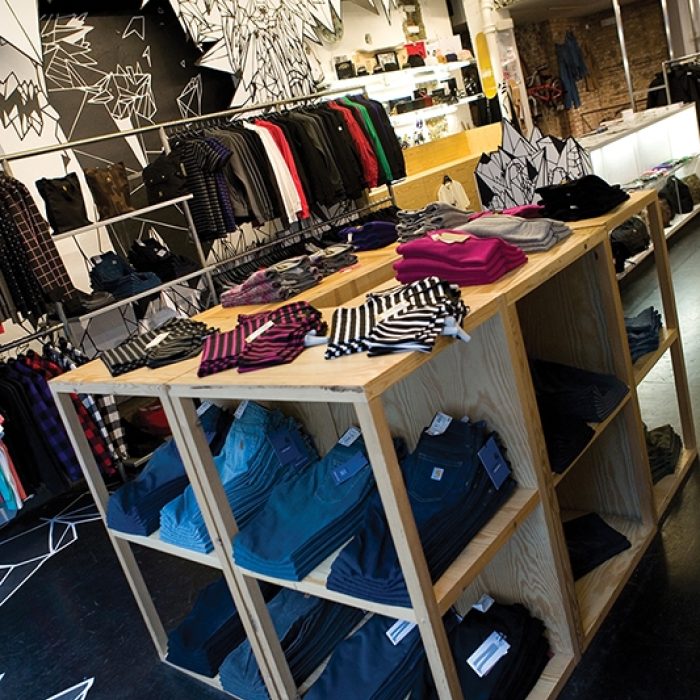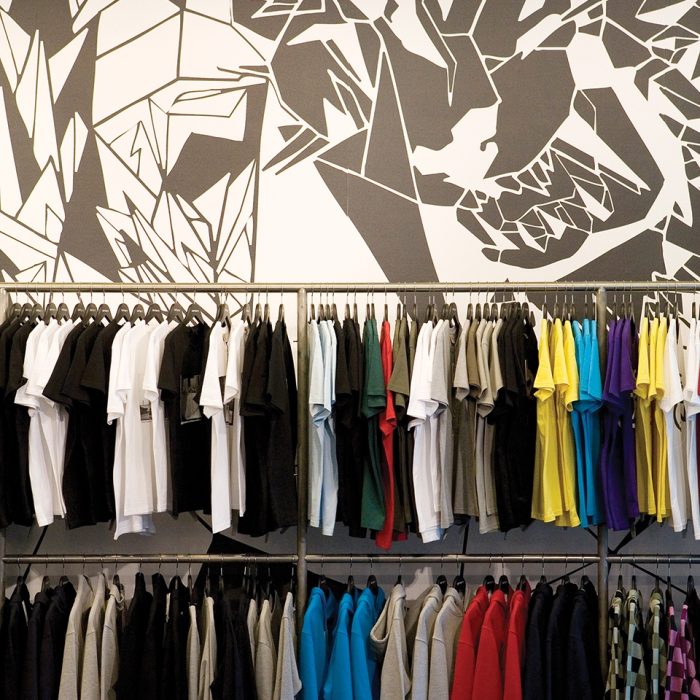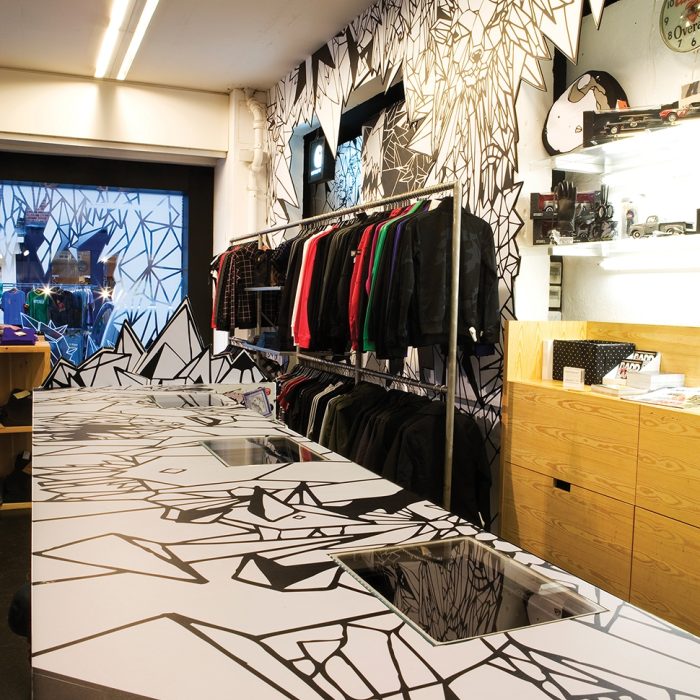 Havaianas
D&AD Graphite Pencil / Poster Advertising / Poster Advertising Campaigns / 2008.
To generate buzz for the US launch of Havaianas flip-flops, building-sized murals were commissioned at multiple locations around New York City. Giant 3D rubber thongs and corresponding white outlines were then placed over them to, quite literally, capture the spirit of the colourful Brazilian brand. Also, promotional limited-edition Havaianas, based on the mural art, were distributed to dealers prior to the summer season.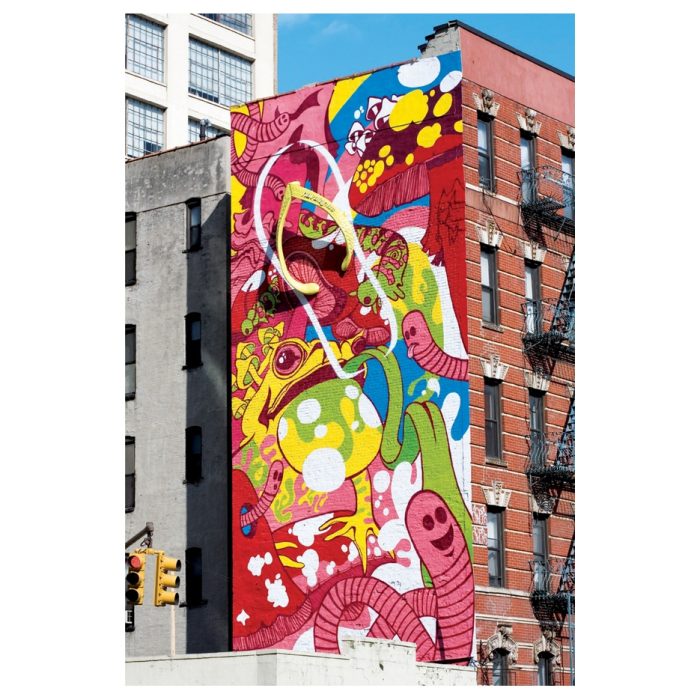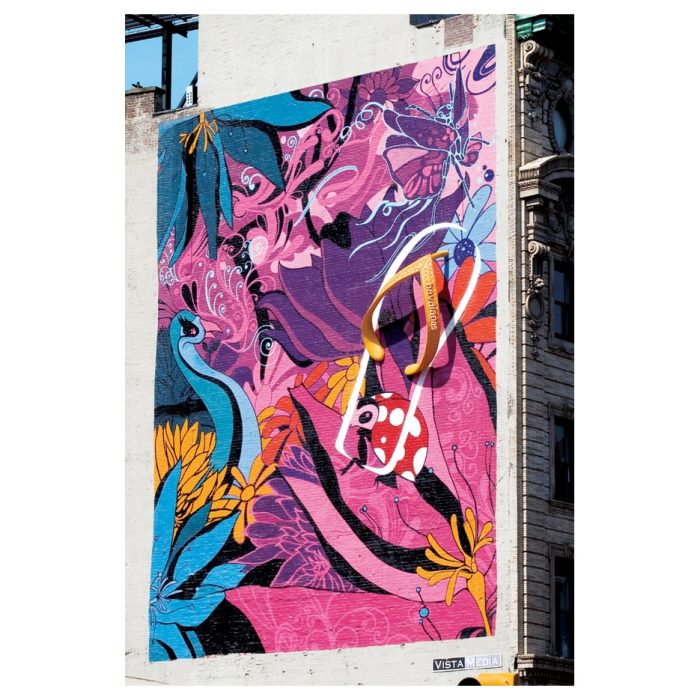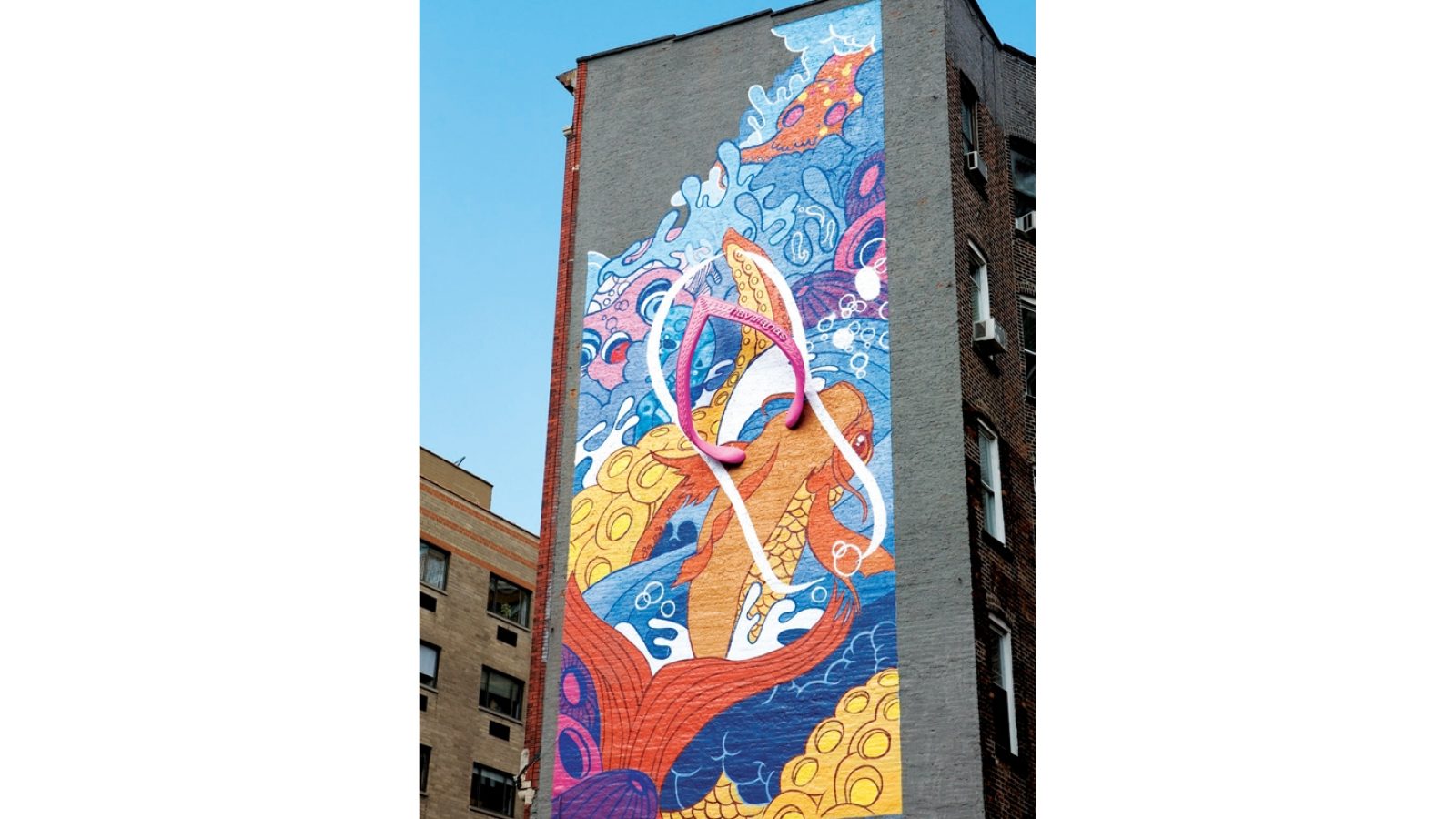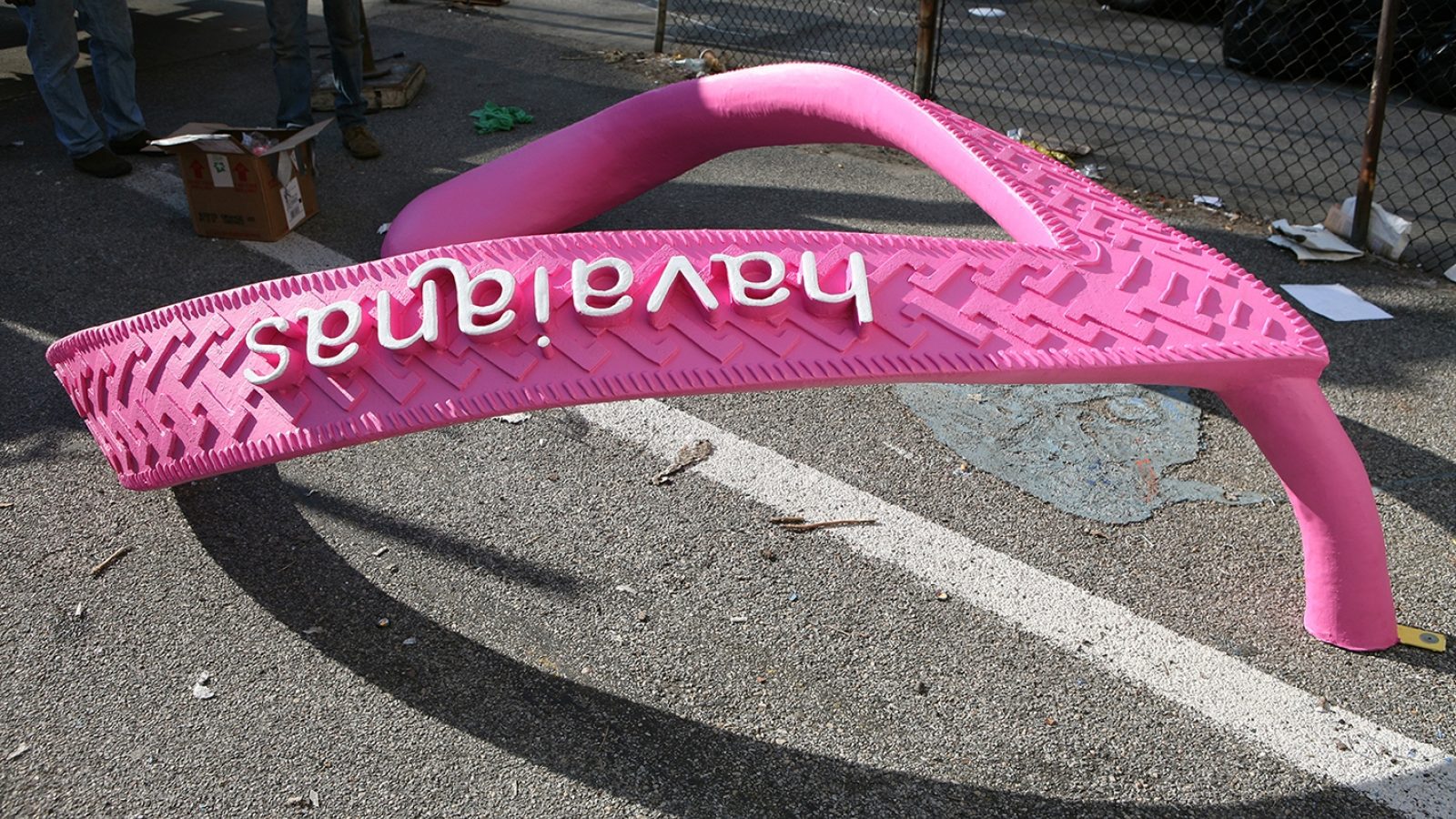 A selection of work in progress.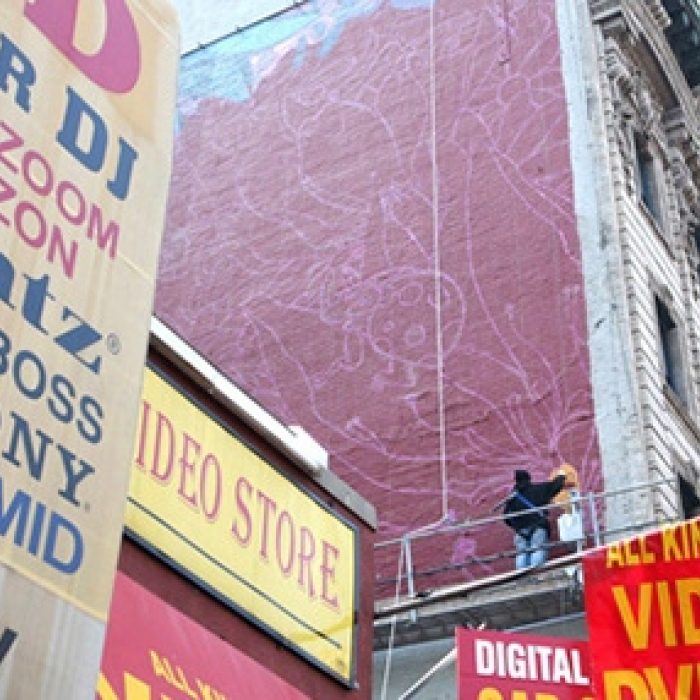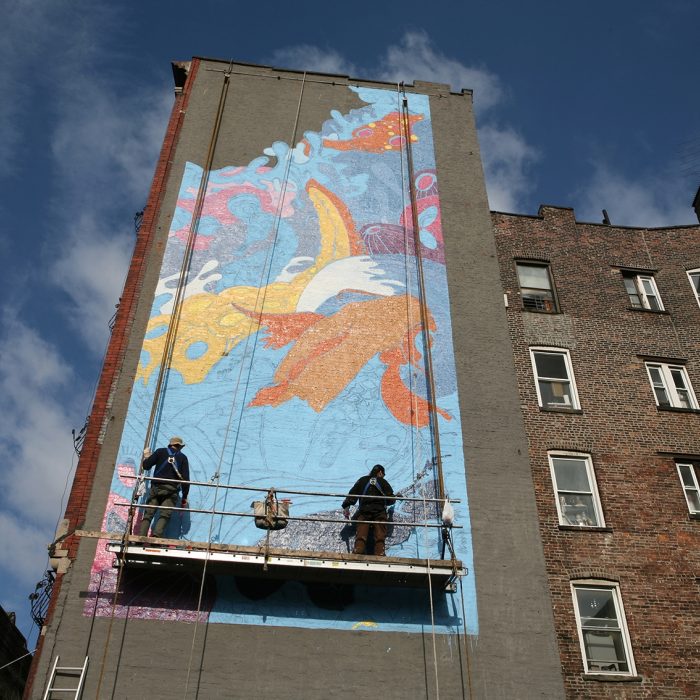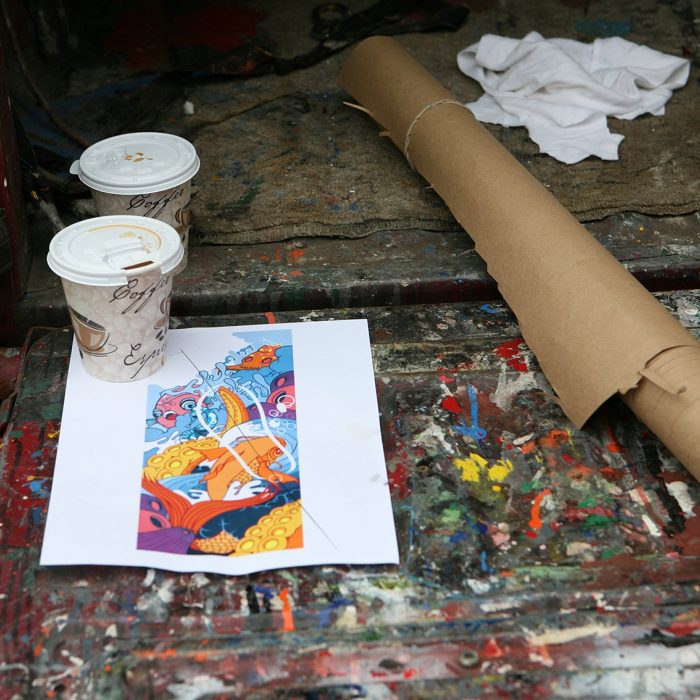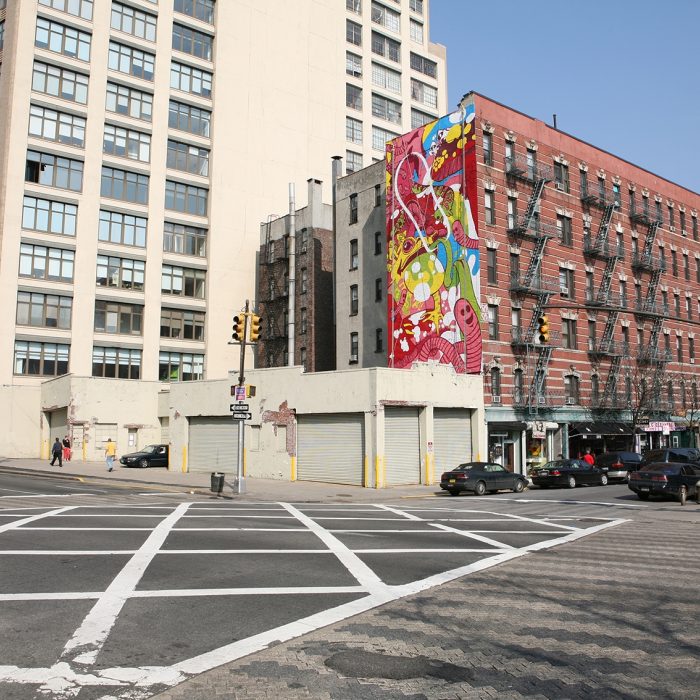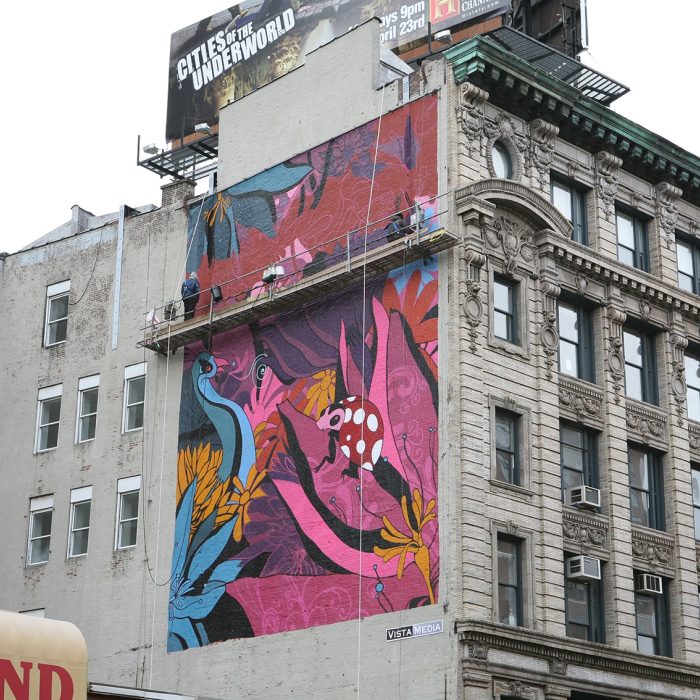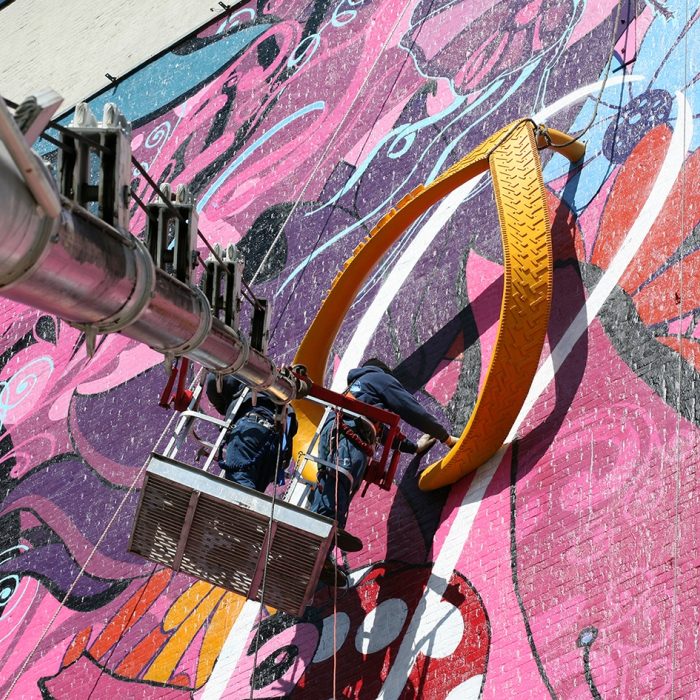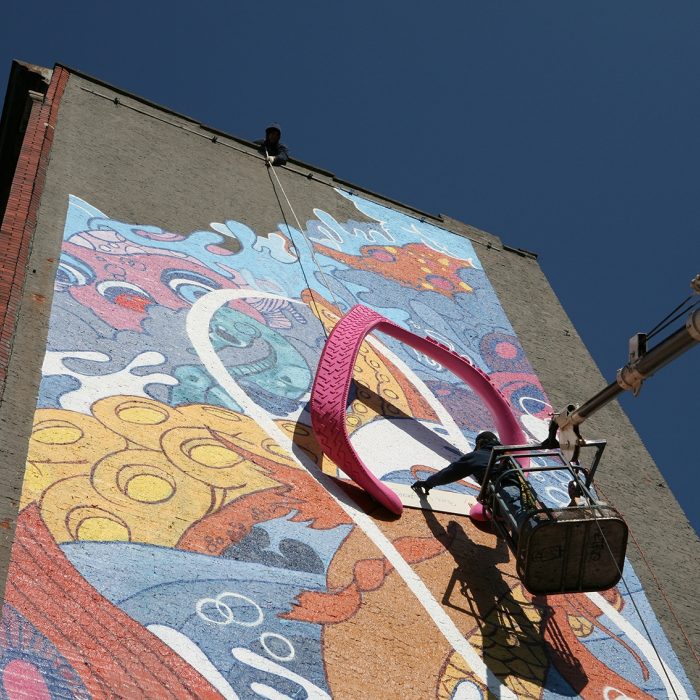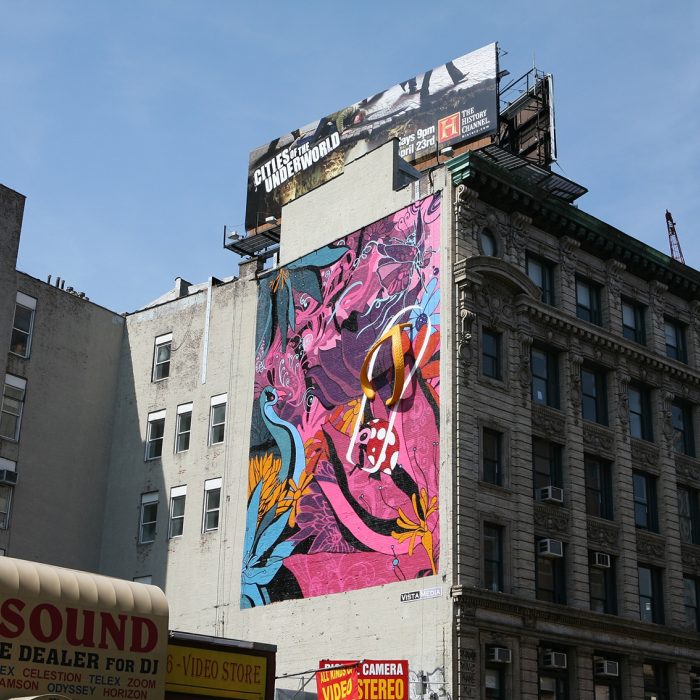 Nike – Jordan Brand
After several years working closely with Nike, we were approached by Jordan Brand to work closely and specifically with a couple of their high-profile sponsored athletes. Global assets included ATL and BTL print, online, film promos, OOH, instore schemes, packaging and concept and artwork for the coveted Chris Paul signature Jordan CP3 shoes sold worldwide.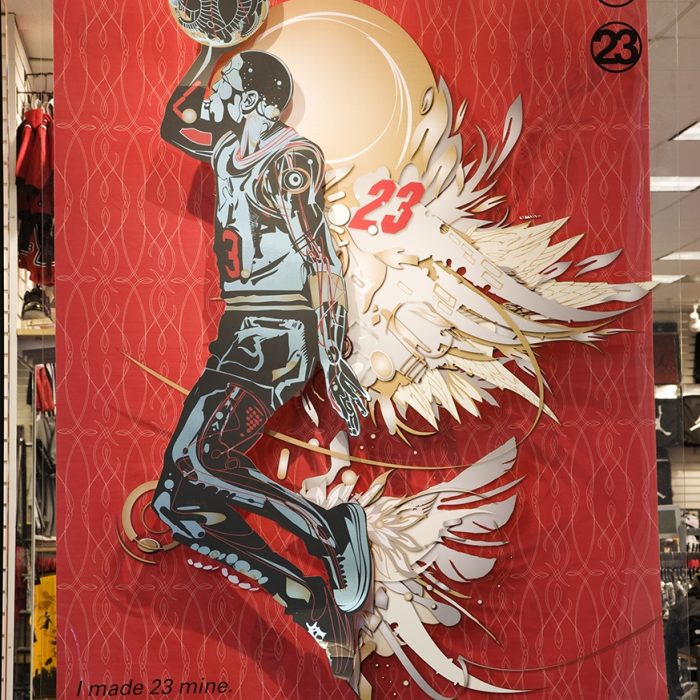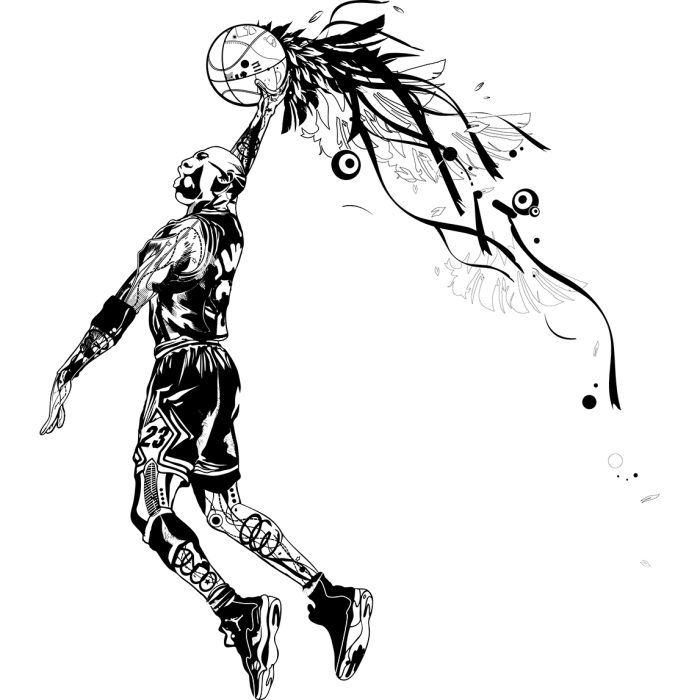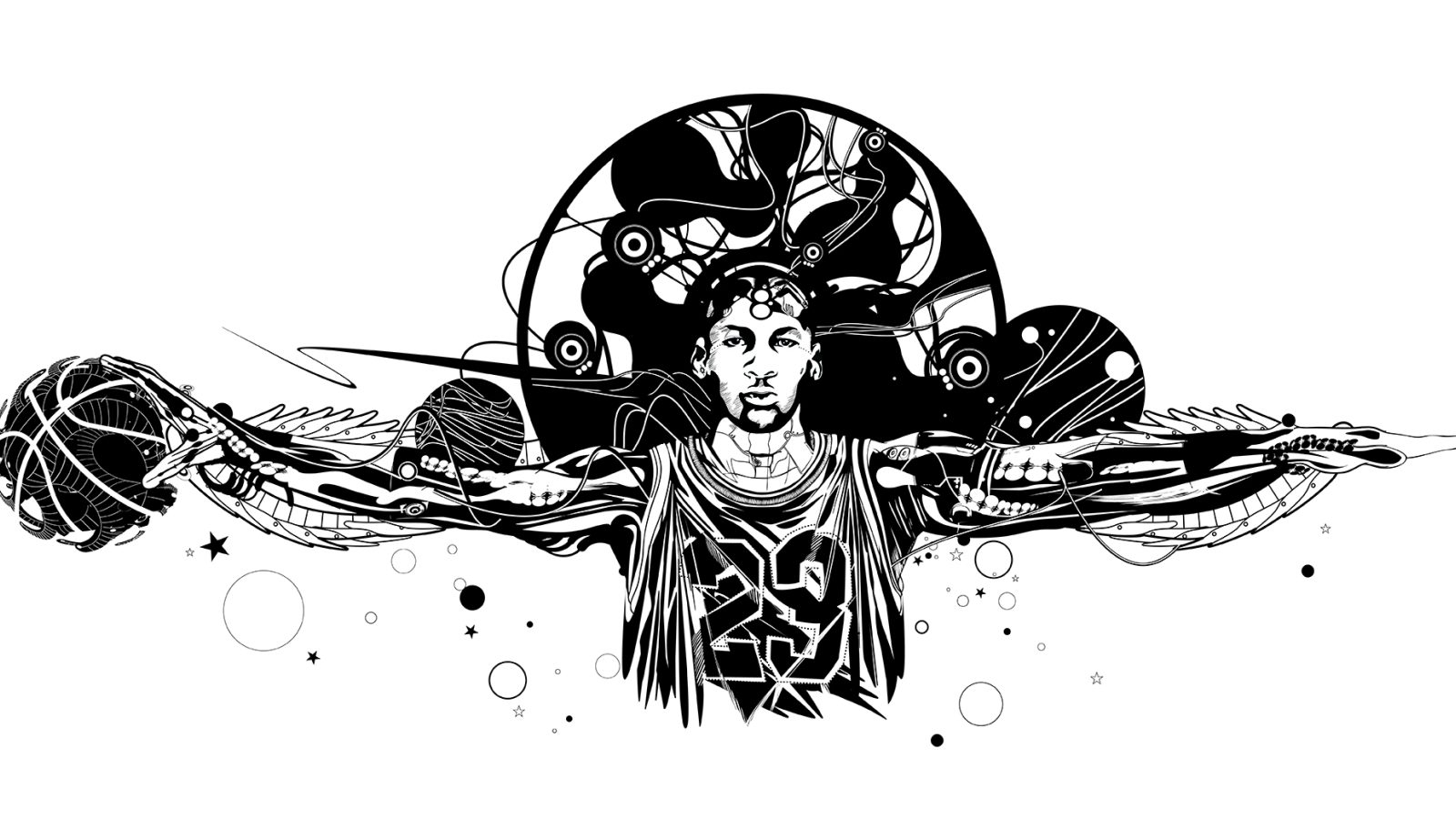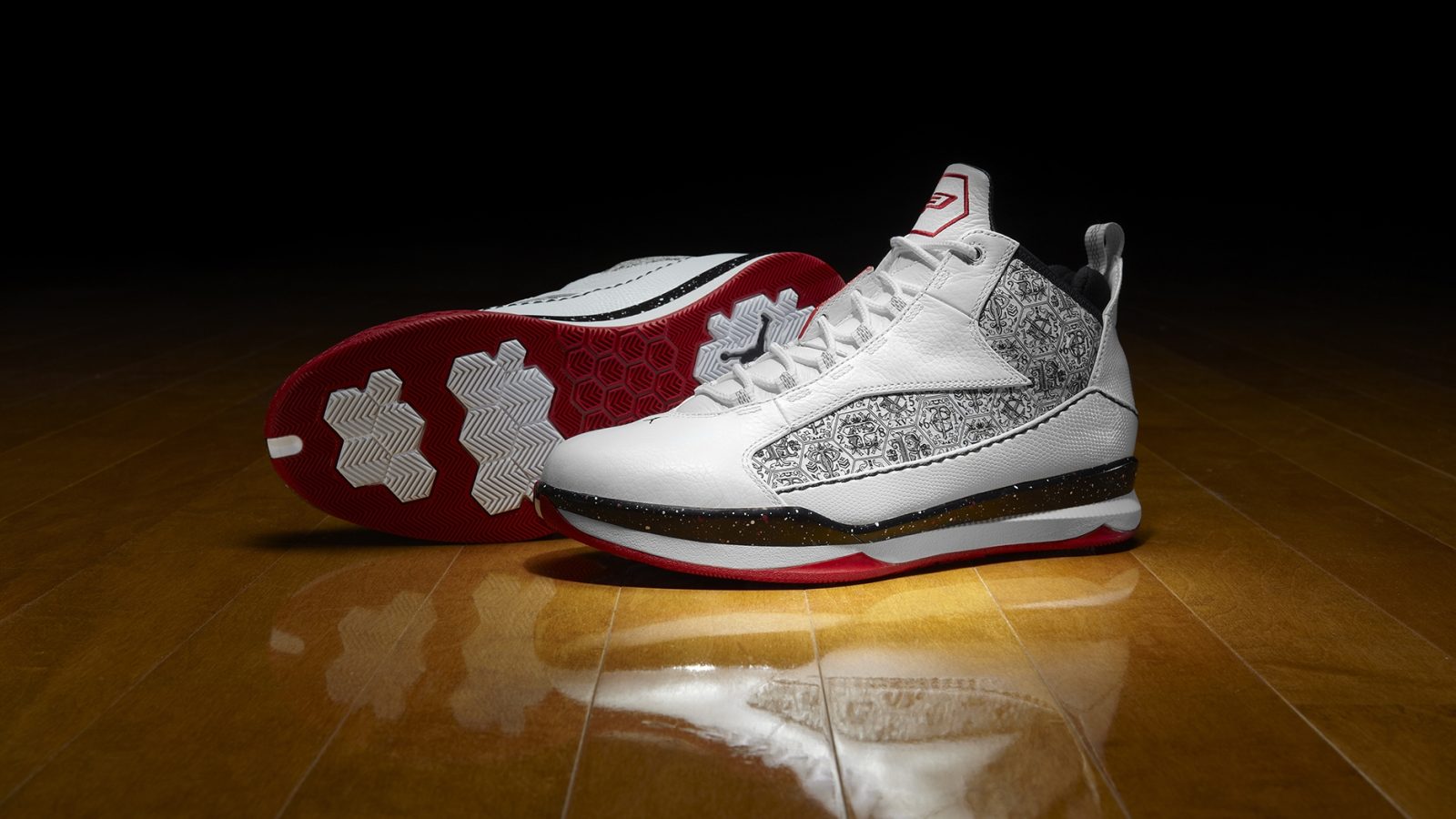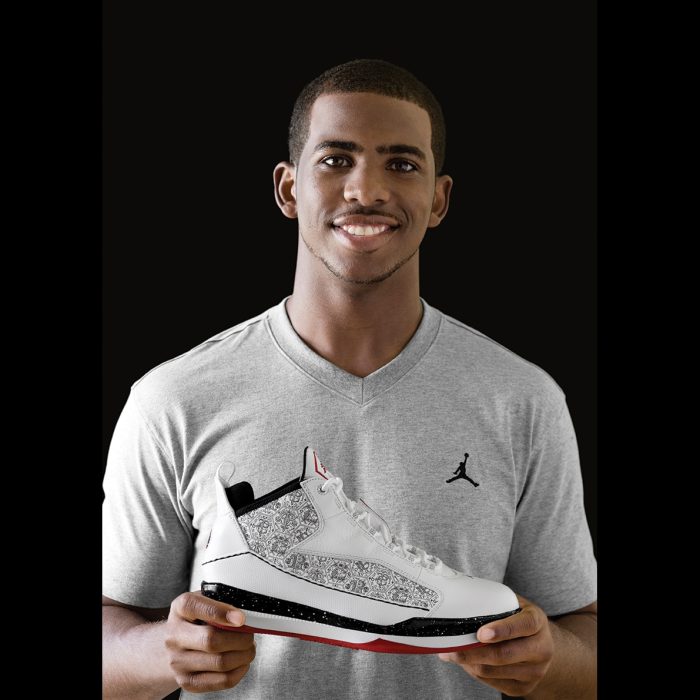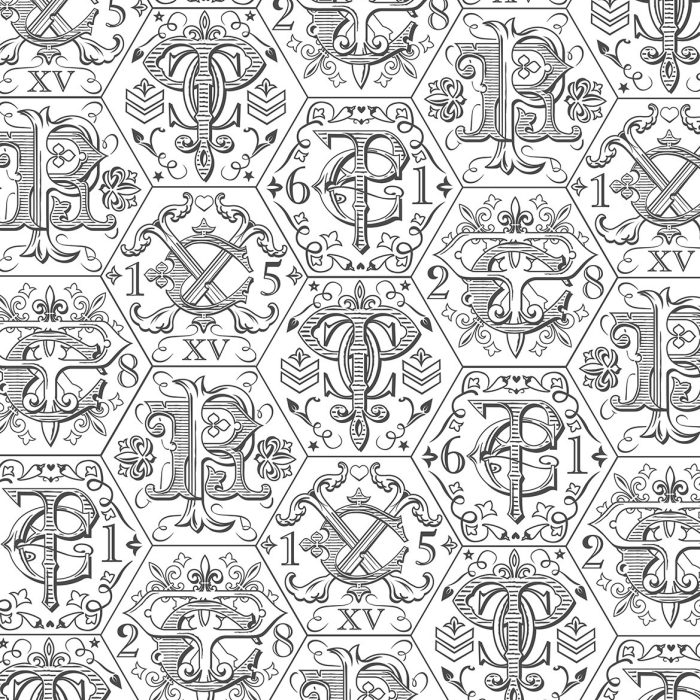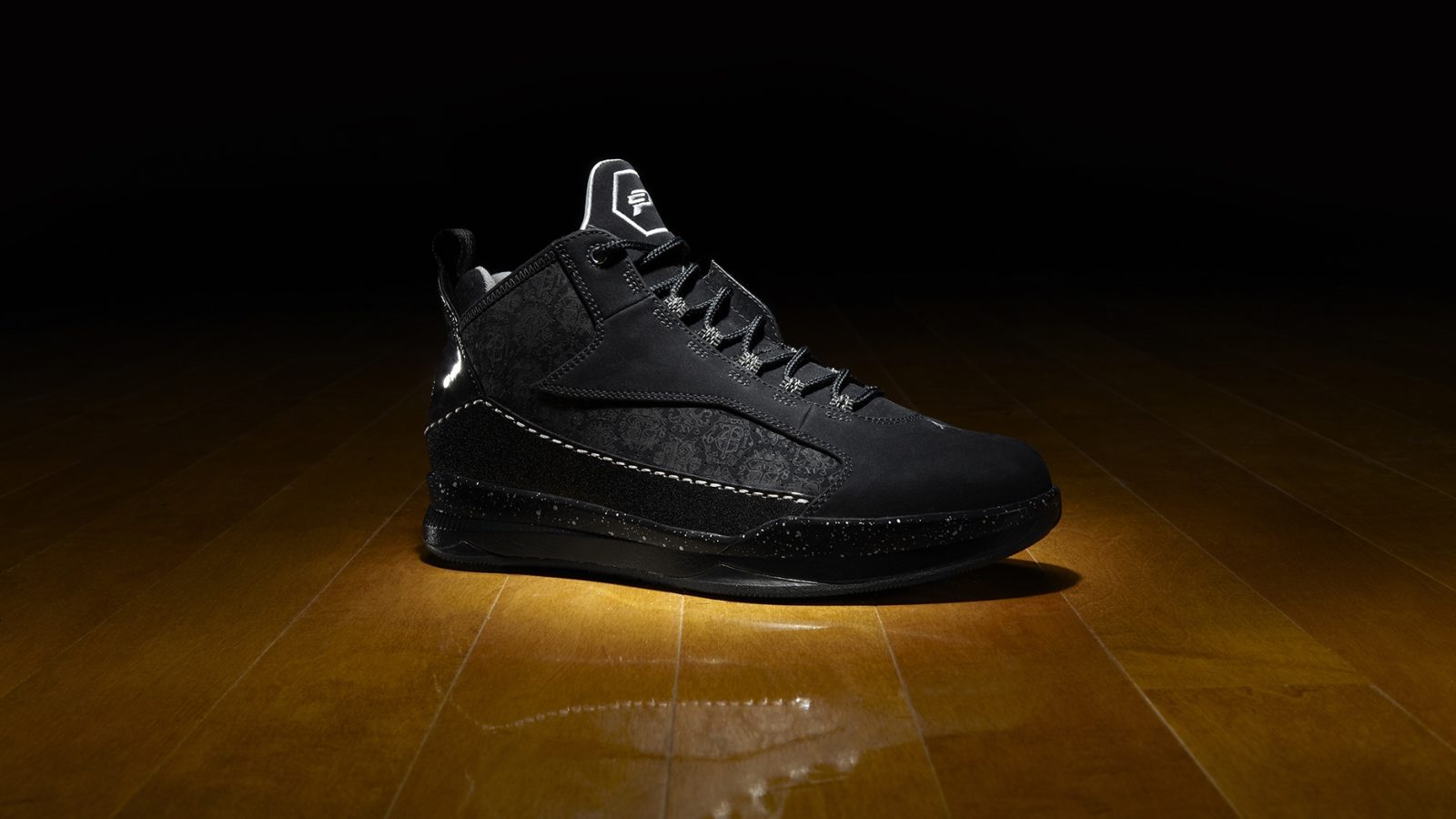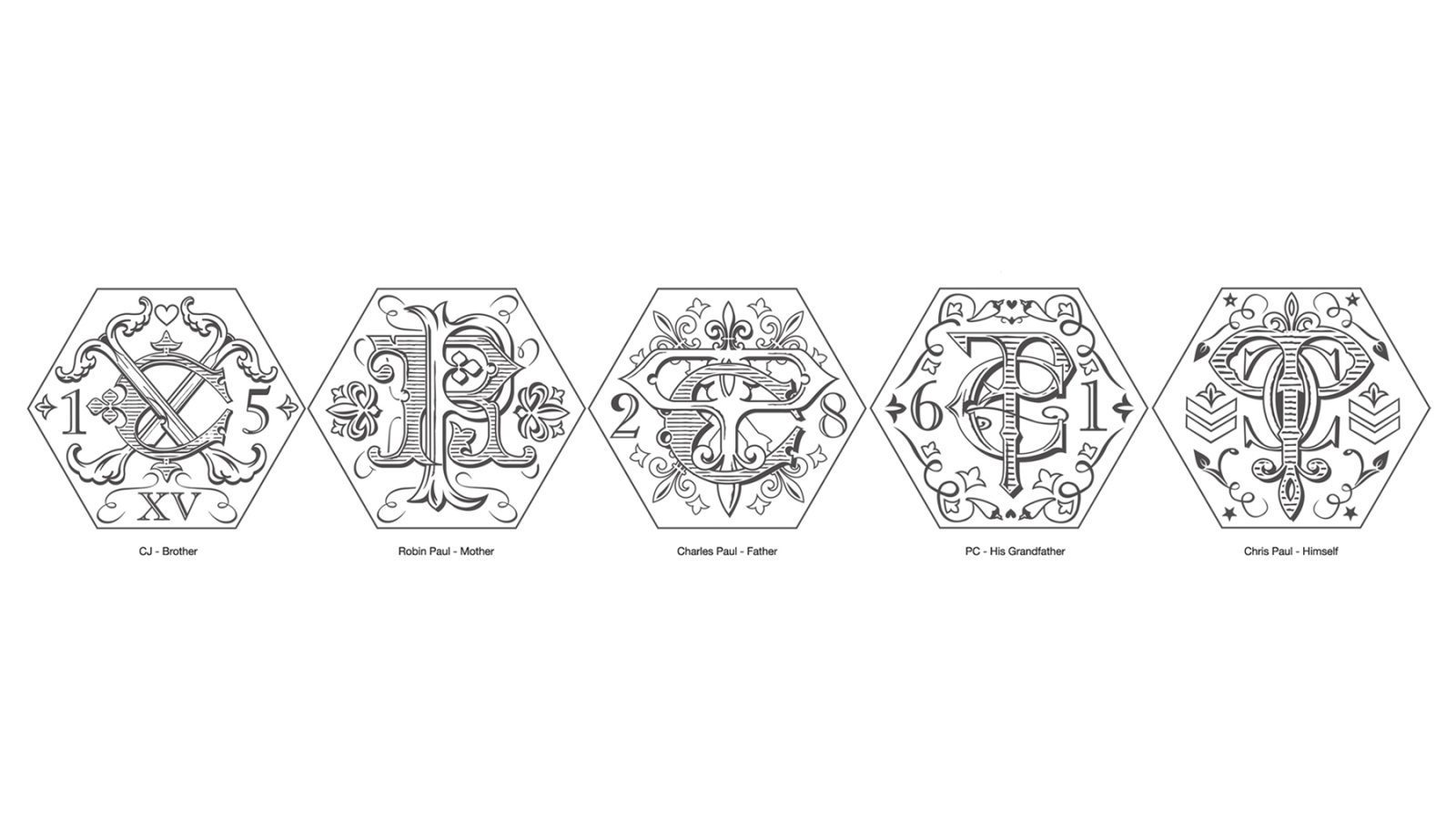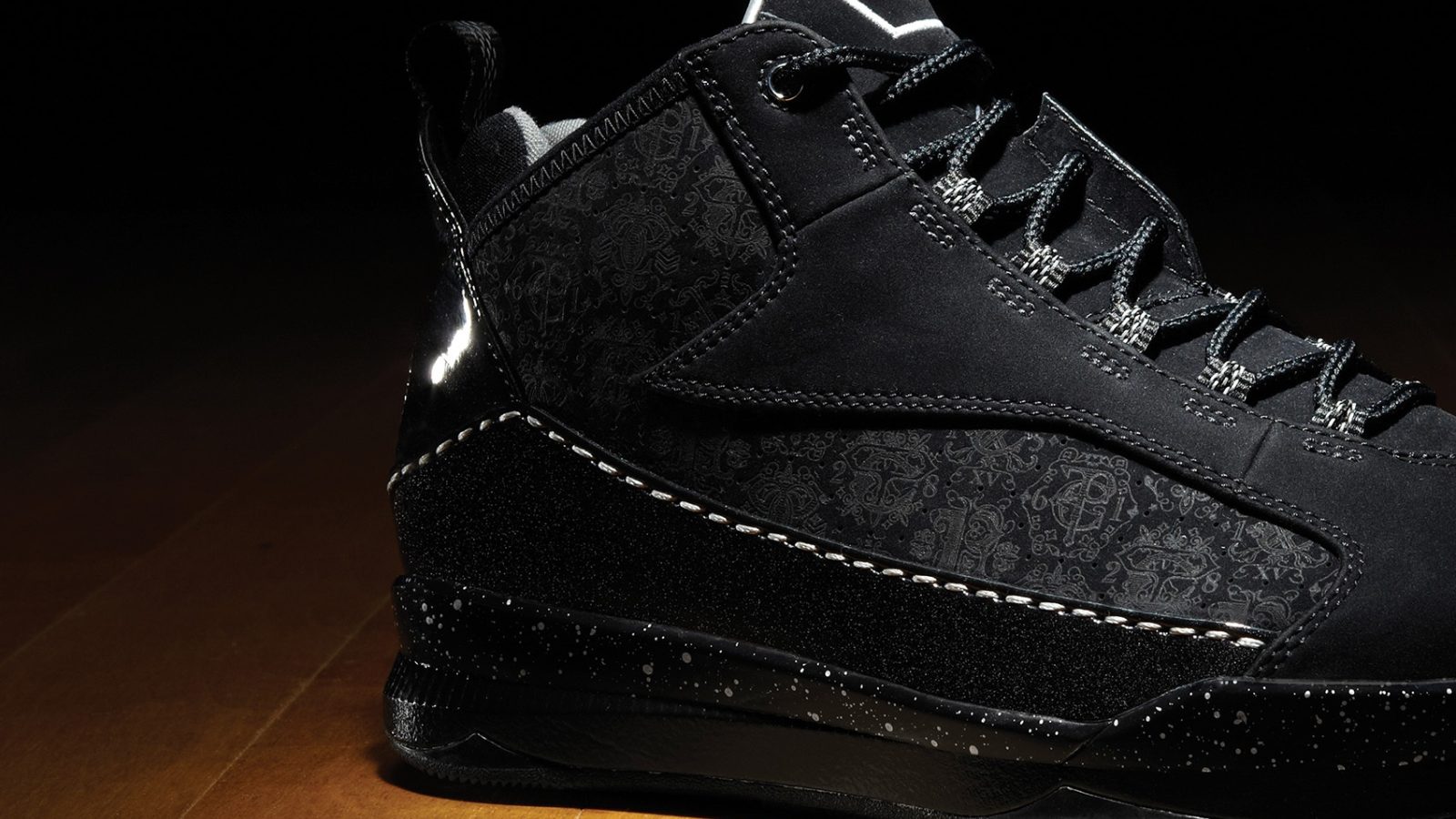 Kidrobot
Ye Olde English Dunny
Our friends Kidrobot asked us to create a design for their Ye Olde English Dunny Series alongside ilovedust, Tado, Jon Burgerman, Peskimo, Triclops, Clutter, Doktor A, Frames, HiCalorie x Julie West, Keanan Duffty, Mimic, Shok 1 and UAMOU. Ours was 1/50 – so hard to find.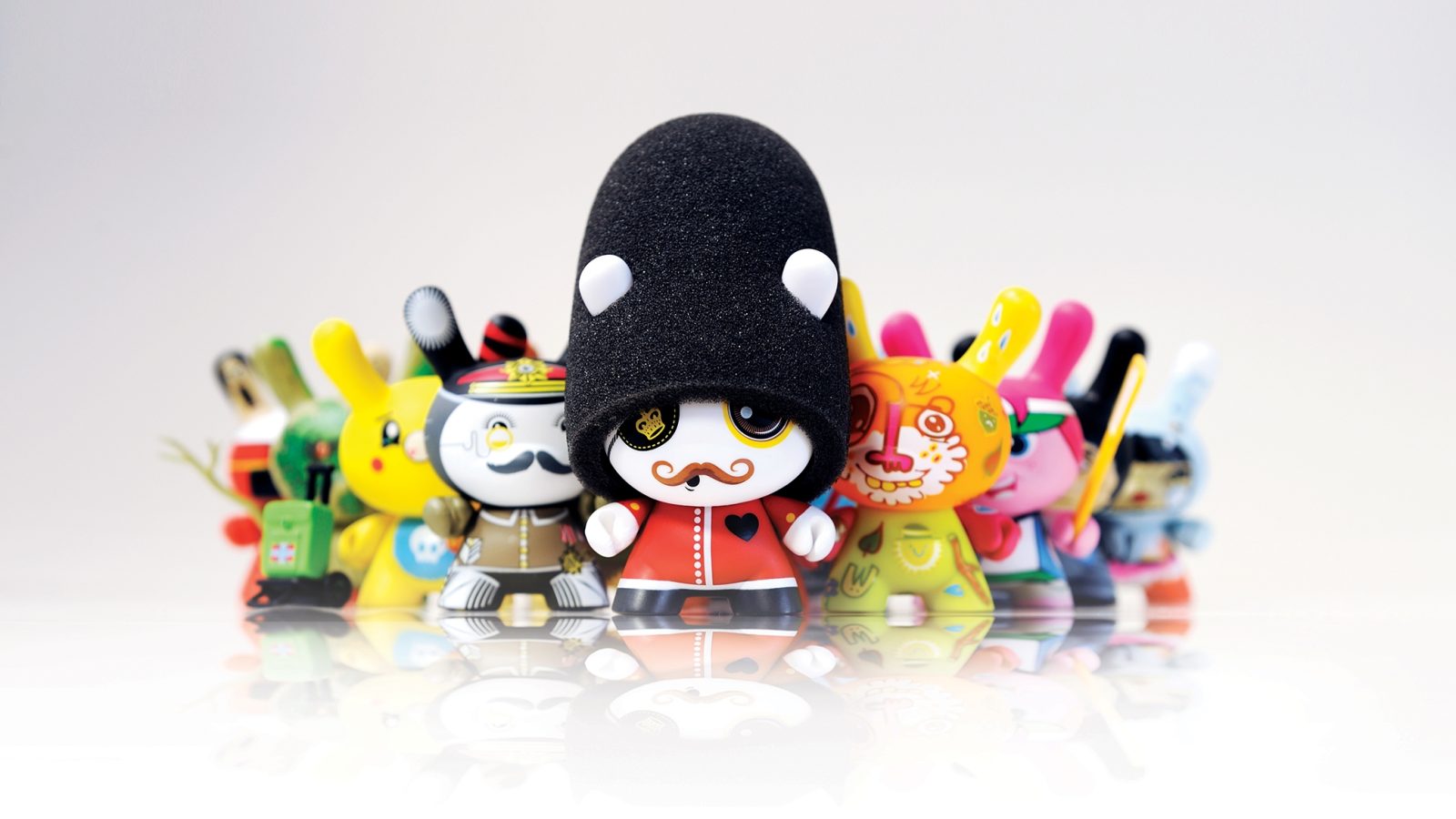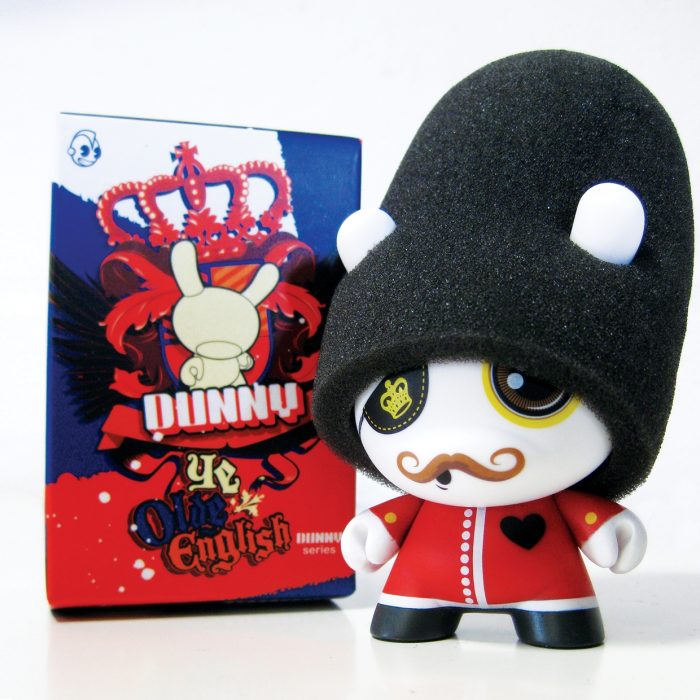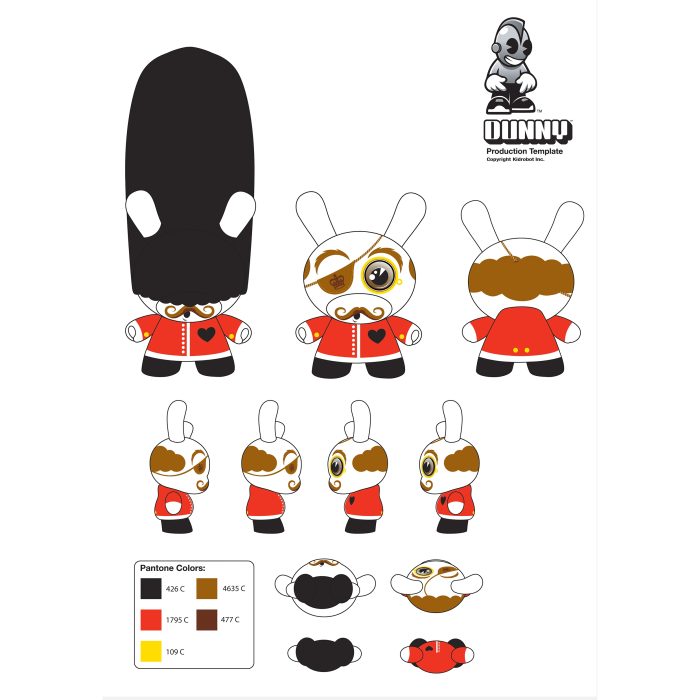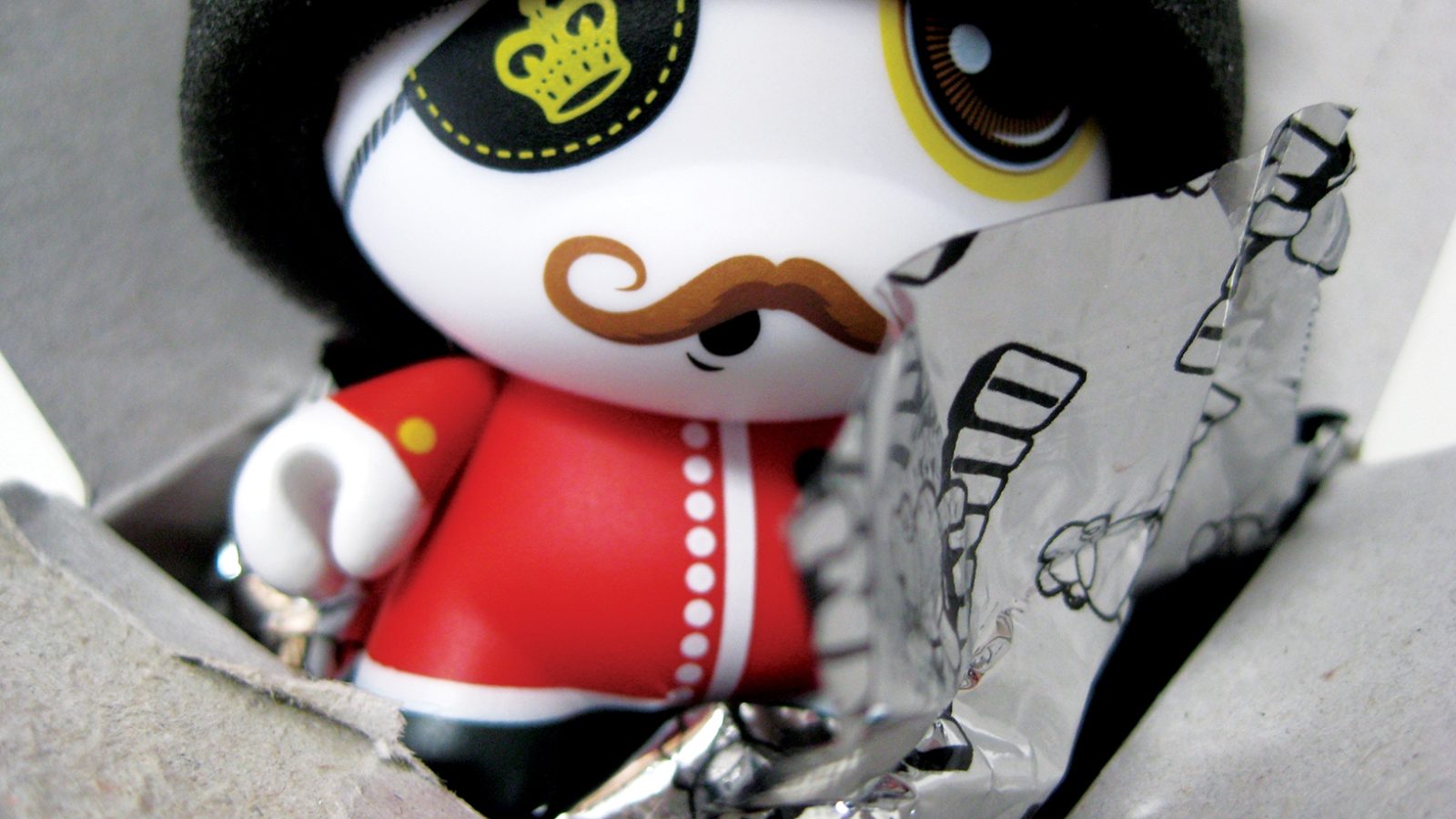 The Paint Ball
On Thursday, September 7, 2006, Kidrobot held an event entitled THE PAINT BALL. A larger-than-life party and toy show featuring one-of-a-kind Kidrobot 20" figurines customized by over 120 artists from around the world, proceeds from all sales went to benefit Save the Children. We took two with us.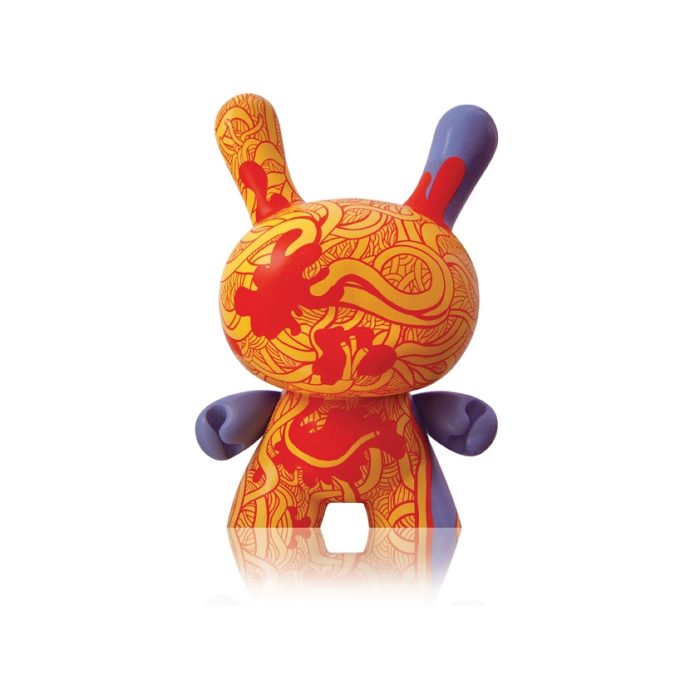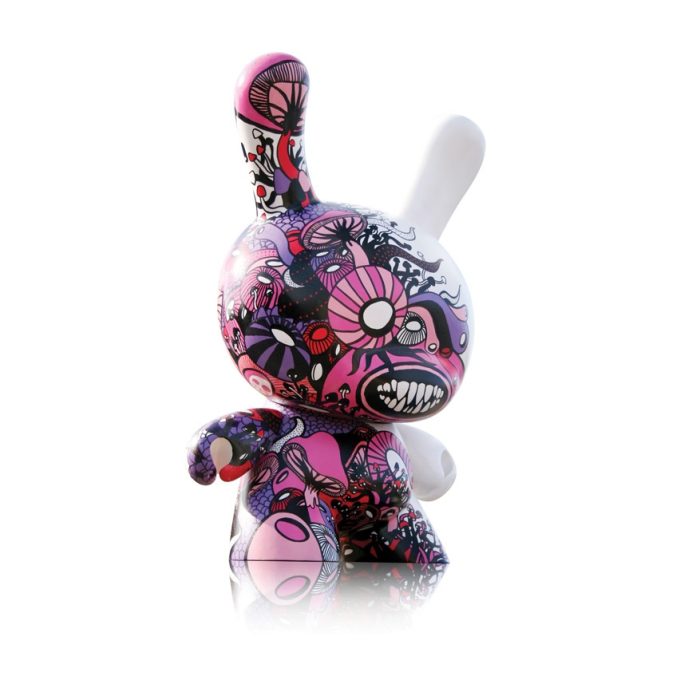 Levi's
Two seasons with Levi's designing and directing for apparel. 
Simple.